Wichita IAM Represented Employees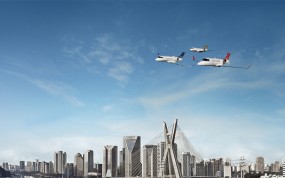 Dear new colleagues,
We are delighted that you have decided to pursue your career with our Corporation. We hope you will be able to continue your professional development while contributing to the success of the projects assigned to you.
The challenges are many, but so are the opportunities. We are proud to have you on our team; together, we can achieve our vision. It's all about what's next.
Sincerely,
Bombardier Aerospace